Cyber Lion services include: Web Design, E-commerce, Video and Audio Editing, Cloud Services, Mobile Applications, Integrated Databases, Online Advertising and Content Management.
The cost of setting up can be prohibitive for many businesses thinking of selling their goods and services online. To address this Cyber Lion offers a new approach - low initial costs with a commission based deal. This means that Cyber Lion takes all the risk, only makes money when you do and we can grow your business together. Cyber Lion also offers more traditional flat monthly rates for website development and support.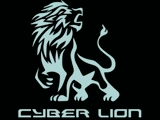 Cyber Lion was conceived in 2014 to enable ambitious people to grow their businesses online. The world is changing at an incredible rate and technology is constantly evolving; Keeping ahead is an ongoing challenge for any business. David Ireland, the man behind Cyber Lion, worked commercially in applications and systems development for over 15 years, including ten years in the heart of London's financial district, during which his speciality became the delivery of profitable, future-ready online solutions.
Based in Canterbury, Kent, Cyber Lion supports local businesses and will take care of your online presence at the right level to allow you to concentrate on what you do best. If you would like to find out how Cyber Lion can improve your business please
make contact here
.